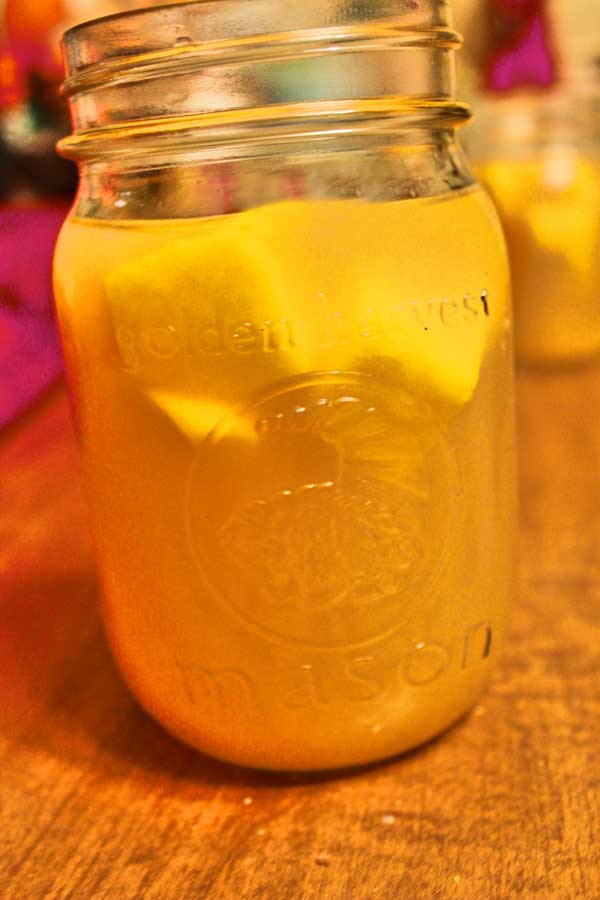 Hello! Its been a while since our last food blog. I've been experimenting with different kinds of fruit waters at home—which I really enjoy after a sweaty yoga practice—and concocted this little number late this Winter. I was missing the warm tropical breezes after yoga teacher training in Hawaii! My favorite part about this drink? When you run out of liquid, the mango pieces are thawed and ready to eat! Win-win.
Makes two 16-oz drinks
Ingredients
3 Oranges or Minneolas
2 big grapefruit
16 oz water
1 TB maple syrup
1 bag frozen chopped mango
Juice the citrus (oranges, grapefruit, etc.) using a handheld juicer or whatever fancy  gadget you own. Simply holding half a citrus over a bowl, and pressing a pair of closed tongs into the center does the trick
Pour the juice through a mesh strainer and into a second bowl
Whisk in maple syrup
Pour evenly between 2 pint sized ball jars or drinking glasses
Fill with water until each glass is 3/4 full of liquid
Place 4-5 pieces of frozen mango in each glass
Voila!