Join us online while the studio is closed during the province-wide circuit breaker. Includes daily live streams (see schedule below) and our extensive OnDemand video library with over 300 classes! If you hold a current 3-month or monthly unlimited pass please email us to get you set up for no additional fee.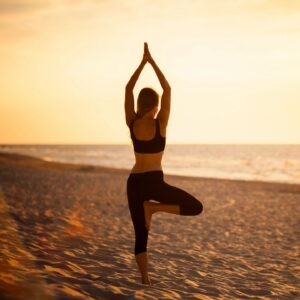 Get outside with us! Use the contact form below to book your outdoor yoga pod of four or fewer people. Please let us know what day and time you have in mind. Email us to coordinate!
Cost: $60
Friday, May 14th through Thursday, May 20th 2021
Friday
4:30pm Power Yoga Basics
Saturday
9am Easy Beginners
Saturday
10:30am Restorative Flow
Sunday
4pm Restorative Flow
Monday
10am Power Yoga Basics
Tuesday
9am Easy Beginners
Wednesday
4pm Restorative Flow
Thursday
9am Easy Beginners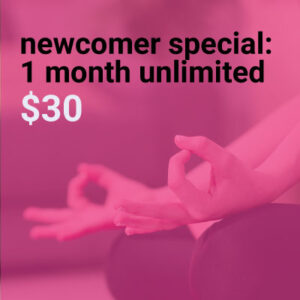 Join us in the studio for a month of classes. Attend any classes as often as you like to get a sense of how effective this practice is when done regularly! **Does not include online yoga classes**
Other Class Packages & Rates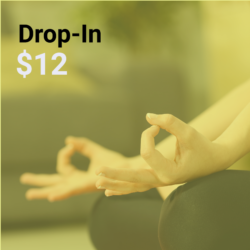 ** pay in-studio with cash **
Class Descriptions
All classes are listed in order of easiest to most challenging. Beginners' classes are held at room temp while others are held in varying degrees of heat.
Easy Beginners
"with Yoga Nidra"
For brand new beginners or anybody looking for a slow-paced & gentle yoga class. These classes end with Yoga Nidra, a half-hour guided meditation on the floor. 
Easy Beginners
For brand new beginners or anybody looking for a slow-paced & gentle yoga class. Not hard and not hot!
Restorative Flow
First half slow vinyasa flow, second half with some longer holds in yin-like postures. Warm room.
Power Yoga Basics
Learn the basics of Power Yoga! Build from what you learned in easy beginners and connect poses with breath and movement. Mildly warm room.
Power Flow 45
Power yoga in 45 minutes.
Power Yoga
Our most challenging class, this Baptiste-style power yoga class links breath and movement to increase flexibility and strength. Hot Room.